I'm Reading... Sophie Kinsella
The first Shopaholic book -
Confessions of a Shopaholic
- had me in stitches. I'd be reading in bed at all hours and wake my poor sleeping husband with a snort or a bark or a raucous guffaw. Because it's so...damn...funny.
Twenties Girl
is just as good, and perhaps even stronger.
With
CAN YOU KEEP A SECRET?
, she just keeps on being ridiculously heavenly wonderful! As she does so beautifully well here she weaves a lovely romance between a regular girl and a fantasy hero in a way that's completely believable while being just a little nutty. Throw in a good dollop of family issues, winsome and odd friends, a smattering of true to life workmates and the story has a rich context that makes the story as much about the girl finding herself as the girl finding the one. And did I mention its funny? IT'S BLOODY HILARIOUS!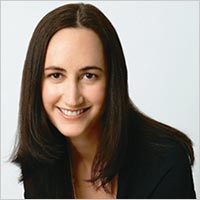 Can You Keep a Secret?
is warm, lovable, clever, and laugh out loud funny, just like anything Sophie Kinsella writes, methinks. Keeper? Wish I'd written it? You bet!
Next I'm reading...Good Girls Don't by Victoria Dahl. What are you reading? Which book MUST I read this year? Find the other books I've enjoyed in my "I'm reading..." series this year here! Or join me at Goodreads.
Labels: Book Club, Books I Wish I'd Written, I'm Reading, Sophie Kinsella